Meet the Dentist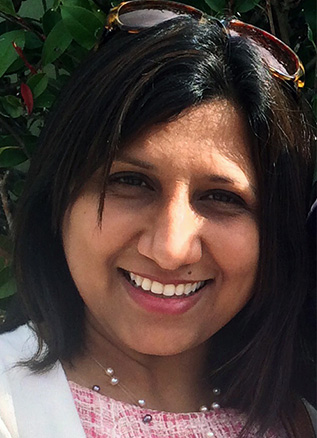 Dr. Asha Sarah Abraham's mission is to provide high-quality comprehensive dental care in a comfortable, friendly, and family-oriented atmosphere. She has received advanced dental training and has experience with some of the latest technology and believes in entire body wellness to make your visit the best dental experience you've had.
Dr. Abraham graduated with a Doctor of Dental Surgery degree from the University of California, San Francisco School of Dentistry in 2005 and has been practicing in Houston for over 10 years. She previously worked as an associate and lead dentist in various parts of the greater Houston area, and, in the process, developed a skill and passion for establishing long-term relationships with her patients. Her completion of various continuing education courses every year has expanded her knowledge base to enable her to provide comprehensive oral health care for patients of all ages.
She moved to the Fall Creek area of Humble in 2013 after living inside the city for 10 years. The abundance of greenery, as well as the proximity to major roads and amenities, is what drew her to the area. In addition to living in the area and getting to know you as parents and neighbors, she looks forward to the opportunity to be your family dentist.
When not in her Humble dentist office, Dr. Abraham spends time with her husband, Finney, their daughter, Isabelle, and Caesar, their loyal yellow Labrador retriever. Her hobbies include traveling to national and local parks, gardening, cooking, and reading.